Miami Carnival Cuisine... MIAMI CHICKEN SANDWICH (How To Recipe By Boardgains)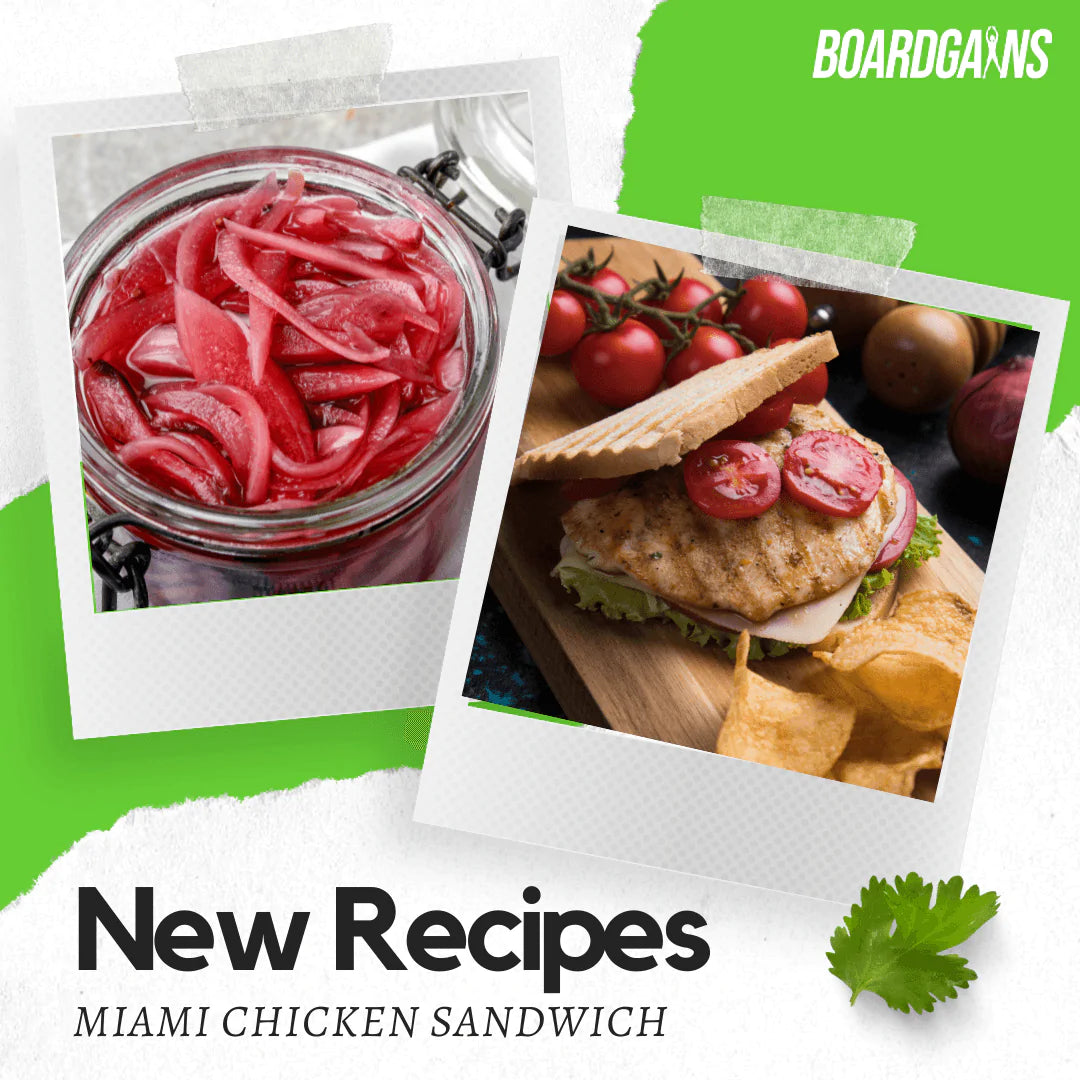 Miami carnival 2017 was a blast! Still the happiest and one of the most fun carnival experiences till this day for me. I met lots of great people and ate lots of great food. One of my favourite restaurants to eat down south was a place called La Granja. Their concept was peruvian plates with rotisserie chicken and it was delicious. My favourite was their onions, they had all types of pickled onions and they were amazing. These pickled onions inspired this next sandwich. All it takes is a good condiment to really define a sandwich, and these onions for this sandwich are perfect. It's super easy and fast to make too!
INGREDIENTS
- 1 Boneless Chicken Thigh - 1 Red Onion - Vinegar - 1/4 Cup cilantro -1/4 cup lime juice - 1 TB Salt - 1 TB Mayo
Yield: 1 Buns 522 Calories per 1 Bun 33g Carbs 26g Fat 36g Protein
Steps: 
1. Pickle the onions by slicing 1 red onion and putting it in a container. Fill the container with white vinegar and add 1/4 cup of dice cilantro, 1TB salt and 1/4 cup lime juice. Mix the mixture and put in the fridge to marinate over night.
2 .Marinate chicken with the Green Seasoning. Marinate overnight or at least 30 minutes. Preheat the oven to 375 F. Then put the chicken in the oven, and Bake for 15 to 20 minutes or until chicken is no longer pink in the middle and juices run clear.
3. Add the cooked chicken on a bun and add some mayo to the bun and add some pickled onions on top the sandwich.
4. Enjoy!
---