Impulse Bao Buns... JERK CHICKEN BAO BUNS (How To Recipe By Boardgains)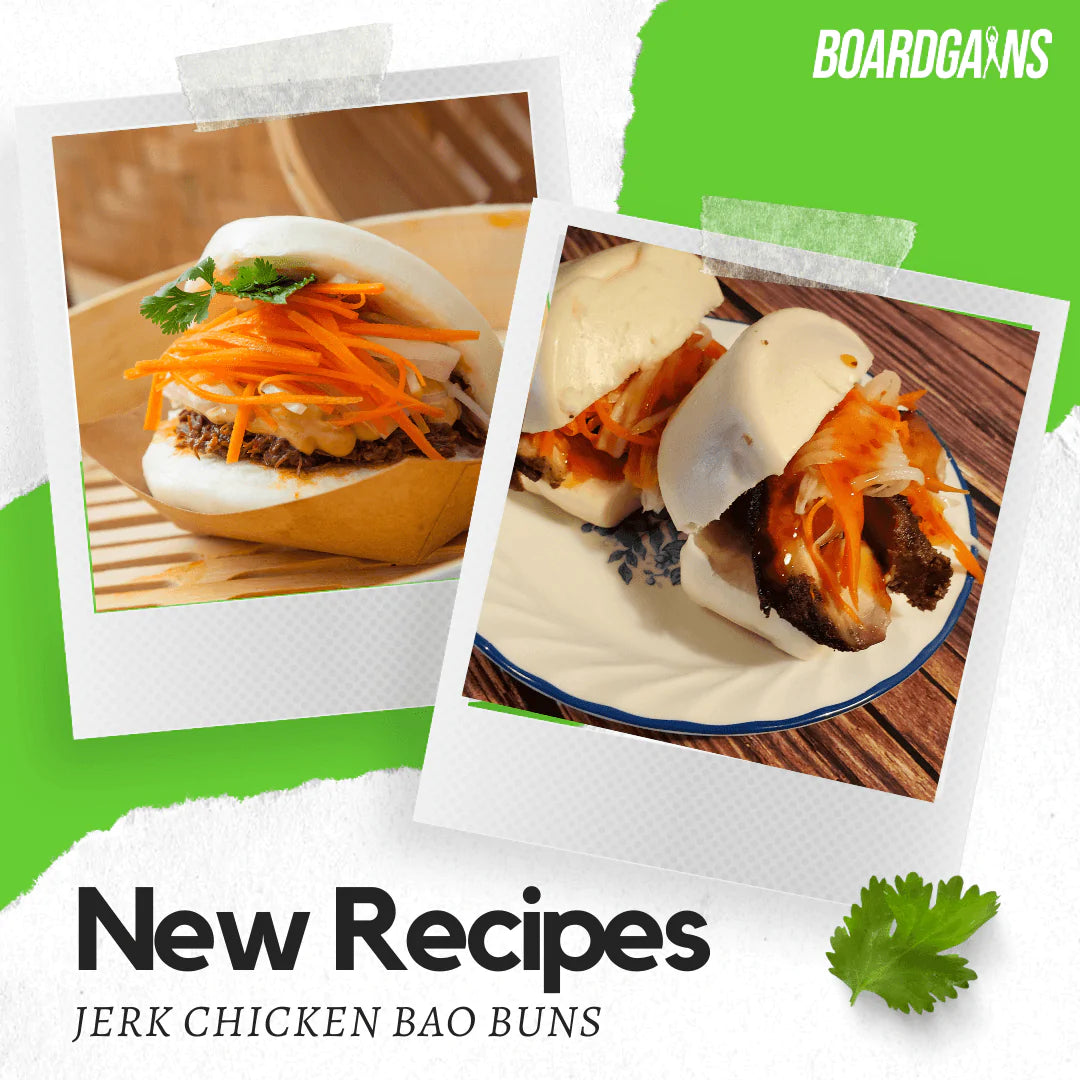 It was the day after one of my friends' weddings and one of my close friend's, Kevin was having a bbq on a patio. So I dropped by and he was serving Grilled Chicken Bao Buns. It was my first time having a Bao Bun and these buns are so good! So I decided to make my own version of these buns with jerk chicken and the pickled carrots and daikon's, best decision ever because these were delicious!
Ingredients: 
5 Boneless Chicken Thighs or Breast 
12  Bao Buns (store-bought)
12 TB Sweet Chili Aioli 
Yield: 12 Buns
Directions:
Marinate boneless chicken with the jerk marinade. Marinate overnight. And pickle the carrots and daikon.

Place Chicken on an oven-safe rack over a Pan. Place the pan with Chicken in 375-degree Preheated Oven. Cook for 30 minutes or until fully cooked. After cooking, slice up the chicken into small pieces to fit the buns. 

Use a steamer and Steam the buns in batches for 10 to 12 minutes, or until they are puffy and soft, and cooked all the way through. 

Slice a bao bun in half and add chicken pieces, pickled carrots and daikon. And 1 TB of Sweet Chili Aioli.

Serve immediately. 
---