Secret Ingredient, Figs... ISLAND FIG CHICKEN SANDWICH (HOW TO RECIPES BY BOARDGAINS)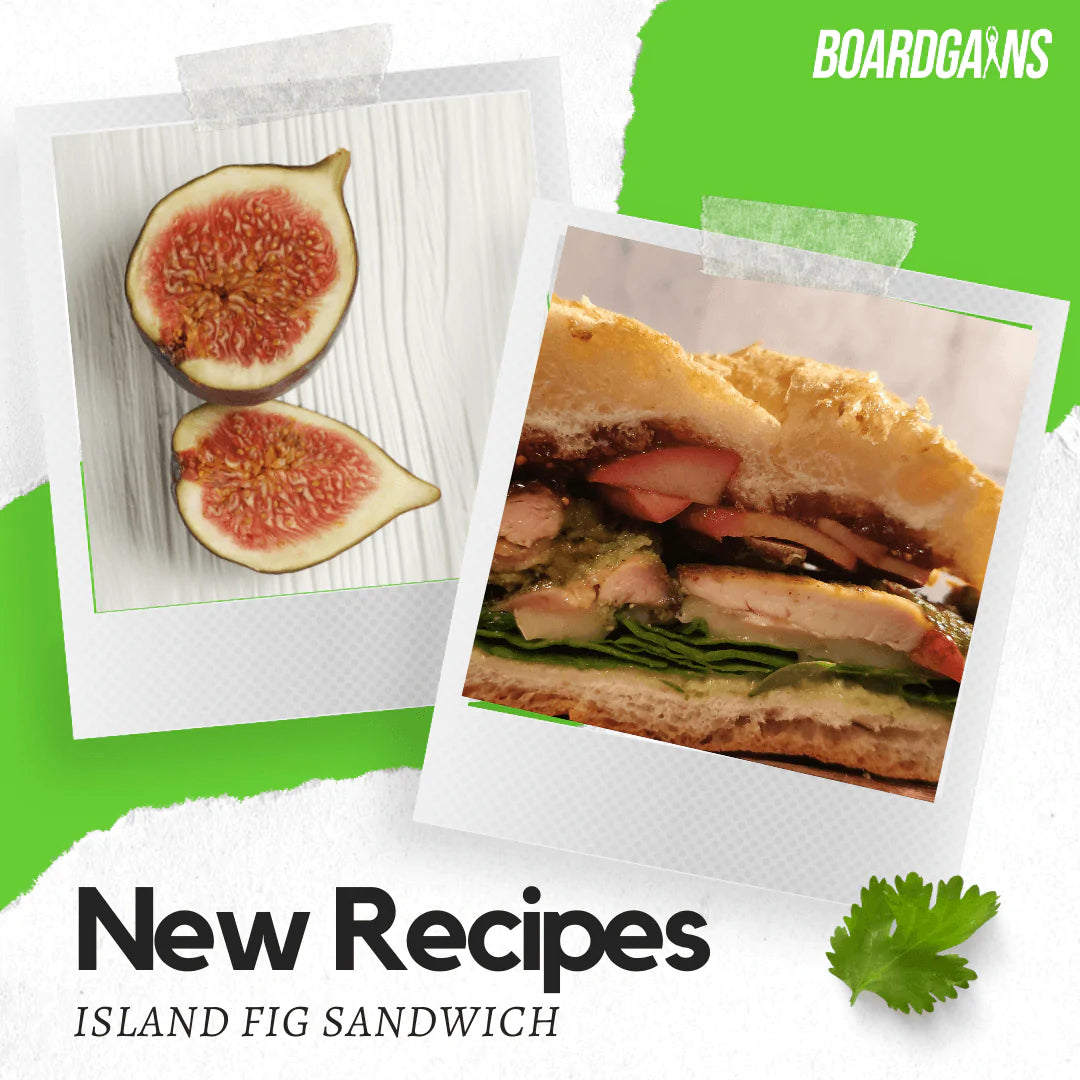 This sandwich is based on one of my favorite restaurant sandwiches which comes from Earls. They had this chicken sandwich with fig jam and oh boy this was delicious! I would order this every time I would go to Earls. But after a couple of years they were removed from the menu so I had to create my own. And that's exactly what I did! Now that I've made my own version I can enjoy this delicious sandwich anytime.
Ingredients: 
4 Chicken Breasts or Chicken Quarters (Boneless)
¼ Cup Green Seasoning
8 Tb of Fig Jam
16 Slices of Brie Cheese
1 Bunch of Fresh Spinach
4 TB Garlic Sauce
1 Apple (Granny Smith Preferably) 
1 Tsp Cinnamon
4 Sandwich Buns (Portuguese Buns Preferably)
Yield: 4 Sandwiches 
Directions:
Marinate chicken with the Trini Green Seasoning. Marinate overnight or at least 30 minutes. Preheat the oven to 375 F.  Then put the chicken in the oven, and

Bake for 15 to 20 minutes or until chicken is no longer pink in the middle and juices run clear.

Wash and then slice up your apples and coat with cinnamon. Wrap in tin foil, and toss in the oven with the chicken. Bake for 5-10 minutes. 

Cut your buns in half and add 1 TB of Garlic Sauce to each bun, a few spinach leaves, and 4 slices of brie cheese to the bottom half.

On the top half, spread 2 TB of fig jam and add apple slices. Just before the chicken is finished cooking, add the partially assembled sandwiches into the oven. Once the cheese is slightly melted, remove everything from the oven, and add chicken to sandwiches.

Enjoy!
---