TOMATO CHOKA (How To Recipes By Boardgains)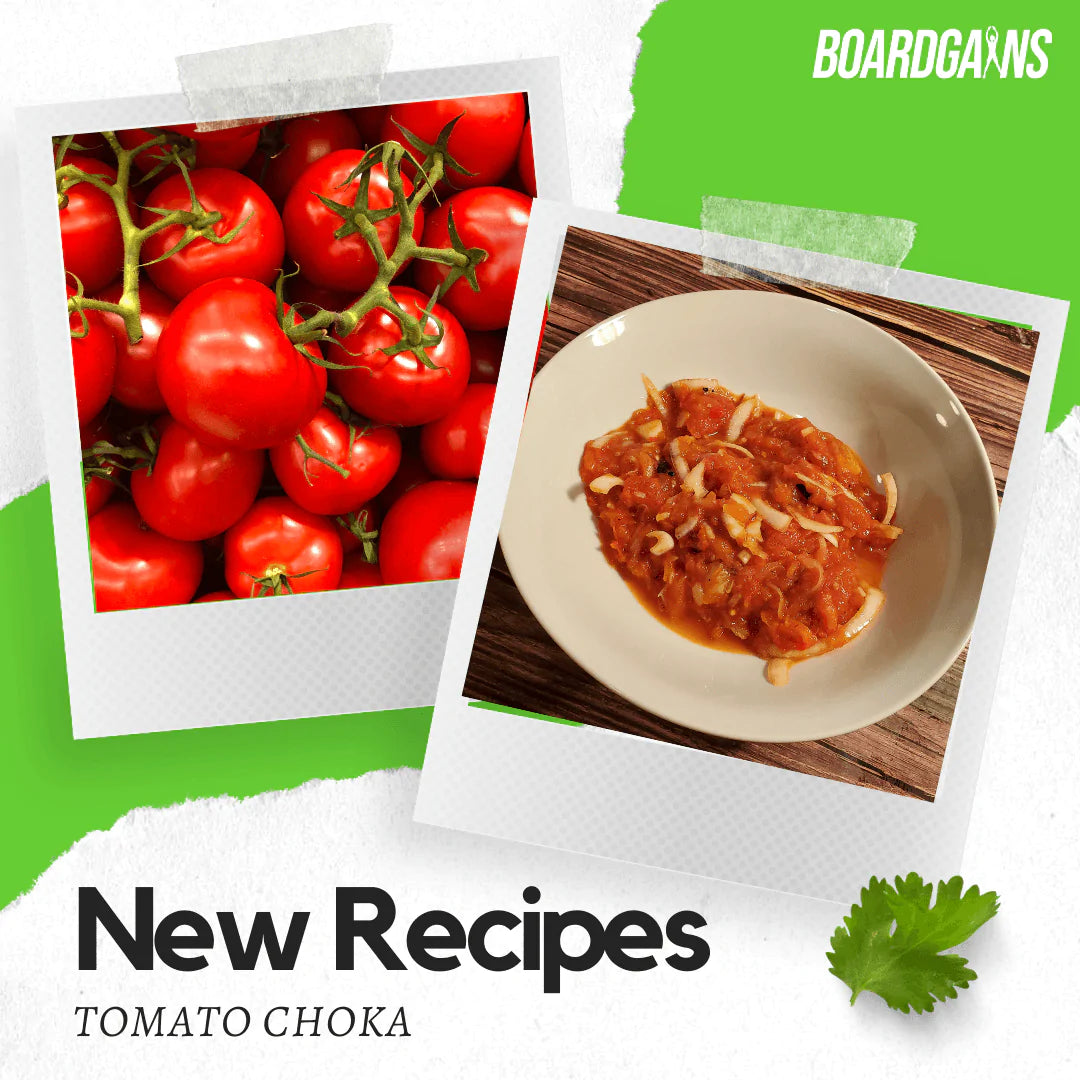 Ingredients: 
5 Medium Tomatoes
4 Garlic Cloves peeled and sliced
Salt and freshly ground black pepper to taste
2 Hot Green Peppers chopped stems and seeds discarded
1 Small Spanish onion peeled and thinly sliced
3 TB Olive Oil
Yield: Servings 4 People 
Directions:
Wash all ingredients (Tomatoes, Garlic, Hot Peppers, Onions). Remove the stem from each tomato and add the garlic cloves into the tomato and arrange them on a rimmed baking sheet.

Place on the top rack of the oven and broil until the skins are charred and wrinkled, gently flipping once to char both sides. Remove from the oven. Once cool enough to handle, gently discard the skins and crush the tomatoes into a large bowl. Remove any hard pieces like the cores. The tomatoes can also be charred on the grill.

Sprinkle the thinly sliced onions over the top.

In a small saucepan, place the olive oil over medium heat. Heat just until hot and begin to smoke, then remove from heat and immediately drizzle over the sliced onions and tomato mixture.

Stir together, and serve with sada roti.
---