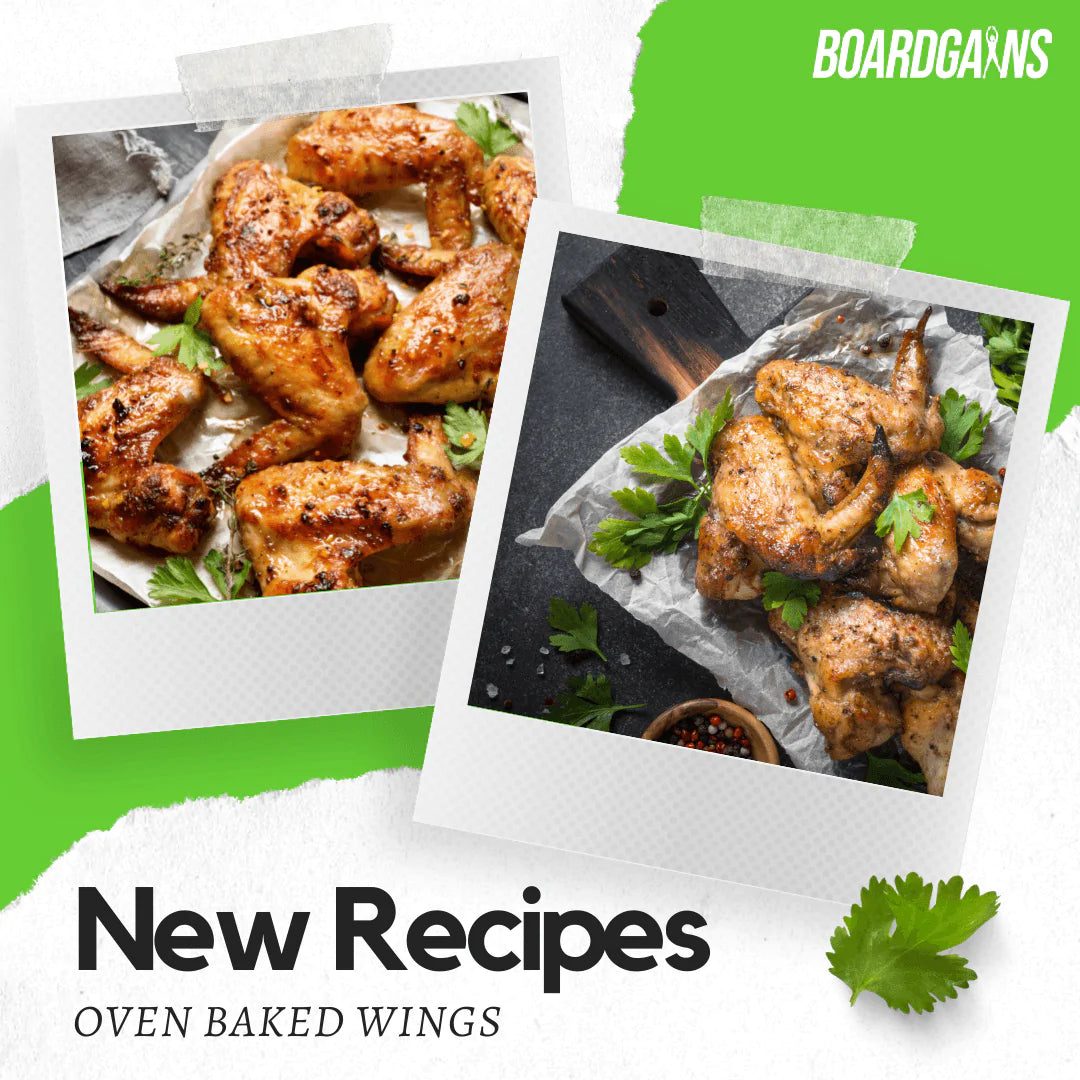 Chicken is a wide spread delicious meal from various countries all over the globe. Deep fried chicken, oven baked chicken wings, Rotisserie chicken, Korean chili chicken and so much more. Who would've thought that two of these could blend into one? I gotta thank my ex for this mind blowing recipe! It was your typical board game night: beers, board games, food, music and friends. My ex decided to make oven baked wings with multiple different sauces such as sweet chili, buffalo and salt & pepper. When she brought it out to us, we all thought that she made way too much. However, it was clearly not enough with how fast we ate all of them. While we played Auxgod by Mike Rousseau (who, by the way, is a friend and fellow game inventor of mine whom I met at Habitual Fitness), we would lick our fingers clean after every bite!
INGREDIENTS
2 Kg (4 pounds) chicken wings cut into drumettes and flats
1 tablespoon aluminium free baking powder (NOT baking soda)
1/2 teaspoon salt
2 teaspoons garlic powder
Pinch of cracked pepper
Directions: 
1) Adjust oven rack to upper-middle position and preheat oven to 450°F (230°C). Line a rimmed baking sheet with aluminium foil and set a heat-proof wire rack inside. 
2) Pat dry chicken wings liberally with paper towels, squeezing out as much moisture as you can. Transfer them to a large bowl.
3) In a small bowl, combine the baking powder, garlic powder, salt and pepper together, whisking well to combine, and sprinkle the mixture over the wings. Toss wings through the baking powder mixture until evenly coated. 
4) Arrange on rack, leaving about 1-inch of space between each wing.
5) Bake for 30 minutes; flip and continue to cook until crisp and golden brown, (about 20-30 minutes longer), until golden browned and crispy.
Enjoy! 
---