21 Days Of Gains Challenge.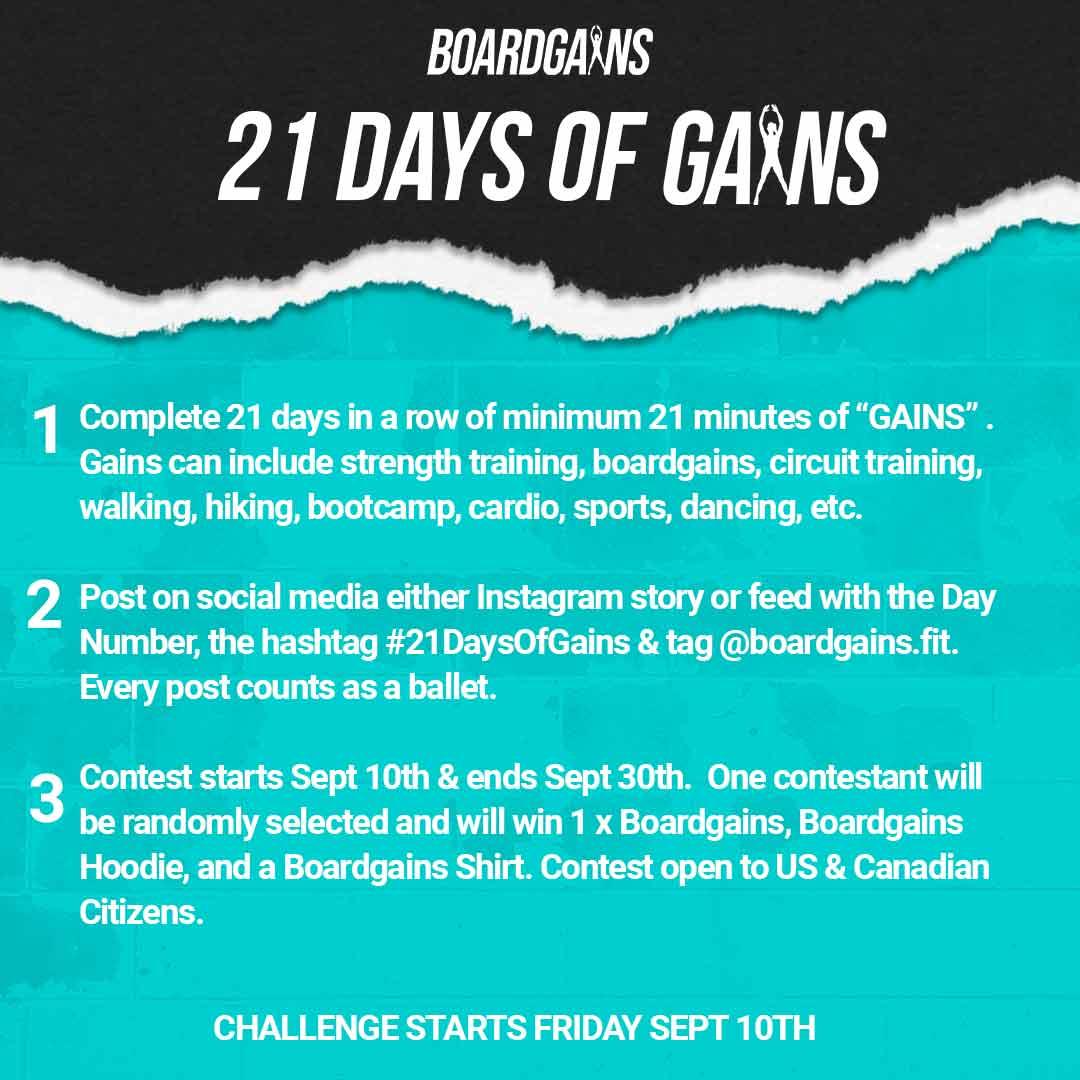 SEPTEMBER IS HERE.
After a summer filled with backyard barbecues, trips to food festivals and lazy strolls on the beach, it may be difficult to resume a fitness routine. The key to recovering your momentum is just to begin. Start simple & join us for our 21 Days Of Gains Challenge. 
Rules
1. Complete 21 days in a row of minimum 21 minutes of "GAINS" . Gains can include strength training, boardgains, circuit training, walking, hiking, bootcamp, cardio, sports, dancing, etc.
2. Post on social media either Instagram story or feed with the Day Number, the hashtag #21DaysOfGains & tag @boardgains.fit. Every post counts as a ballet.
3. Contest starts Sept 10th & ends Sept 30th. One contestant will be randomly selected and will win 1 x Boardgains, Boardgains Hoodie, and a Boardgains Shirt. Contest open to US & Canadian Citizens.
---