Its the Crunch...Baked Cajun Plaintain Chips (How To Recipes by Boardgains)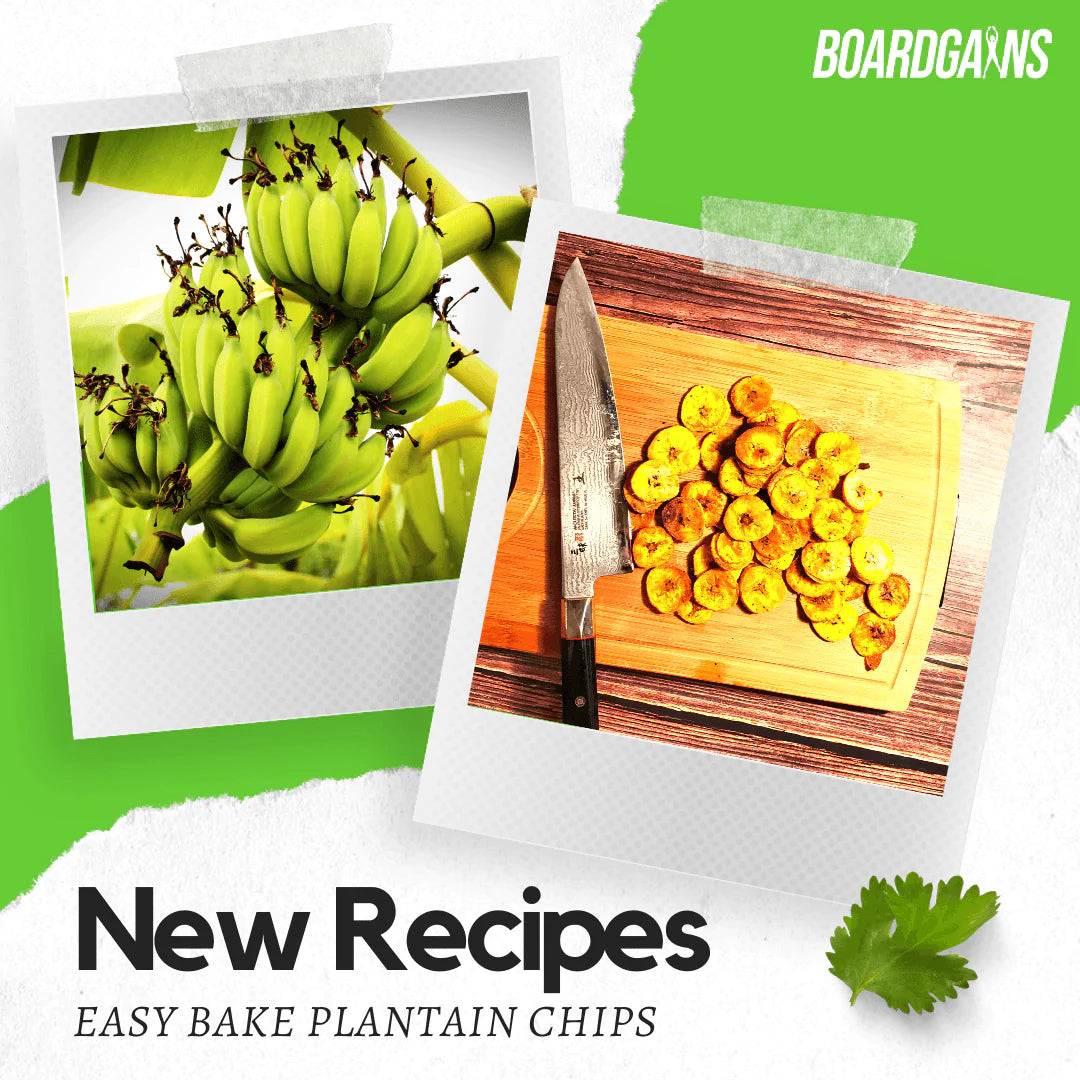 Plantain chips are one of my guilty pleasures. They taste so good but the only bad thing is that they fry it. So one day I decided to make a healthy version of it. I was thinking that baking them would have a similar taste if I cut the plantain really thinly. And I was right, they tasted really good especially with the cilantro lime crema. So if you ever wanted to create a healthy version of plantain chips here it is!
Ingredients: 
1 Green Plantain (6 oz)
1 TB Olive Oil
1/2 Tsp Salt
1/2 Tsp Cajun Spice
Yield: Serving for 2 
Directions:
Preheat the oven to 400 degrees F and line a cookie sheet with parchment paper.

Cut the ends of the green plantain, then peel it with a paring knife (plantains do not peel as easily as bananas, hence the need to use a knife).

Slice the plantain as thinly and uniformly as you can. The thinner the better. 

In a small bowl, toss the plantain slices with olive oil, salt, and cajun. Spread in a single layer on the prepared cookie sheet.

Bake until browned and crispy on both sides, 8-10 minutes per side. Serve immediately – plantain chips lose their crispness after a few hours.
---