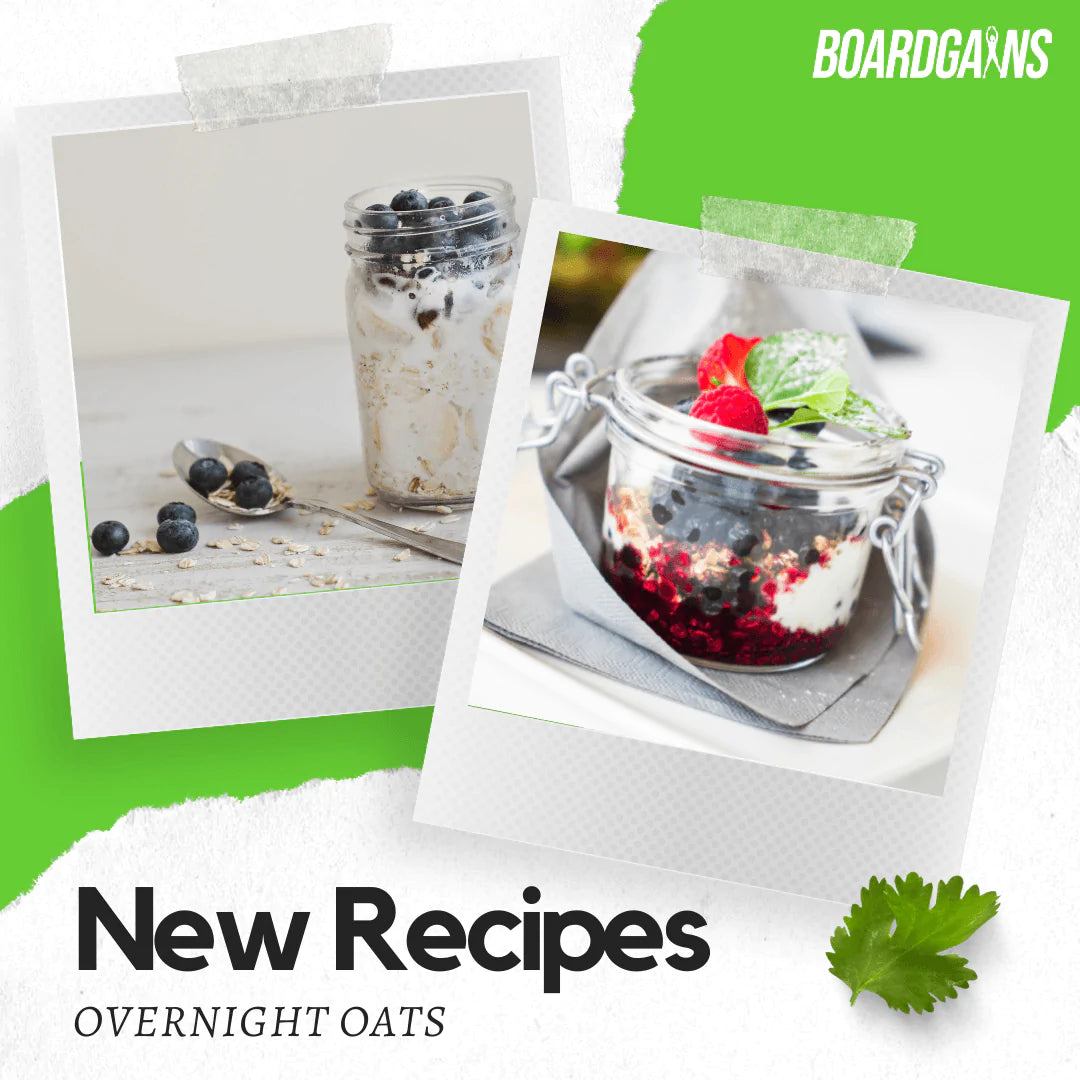 This is a quick & easy recipe that I use to make all the time for breakfast in my university days. All you got to do is mix all the ingredients, put in the fridge overnight and voila a healthy protein packed breakfast ready to go! 
Ingredients:
1 Tbsp Chia Seeds
1/2 Tsp Vanilla Extract
1/2 Cup Rolled Oats
1/2 Cup Almond Milk 
1 TB Maple Syrup
1/2 Scoop (15g)  Protein Powder
1 TB Flax Seeds 
1/2 Cup Blueberries
1/3 cup Greek Yogurt 
Yield: 1 Serving of Overnight Oats
Directions:
Add rolled oats, chia seeds, flax seeds, protein powder, maple syrup, almond milk, greek yogurt in a mixing bowl. 

Mix together the ingredients.

And place it in a container. 

Refrigerate the container overnight or for at least 5 hours. 

After refrigerating, top with blueberries and eat. 
---