Fall Favourite Granola Recipe By Eric Mathura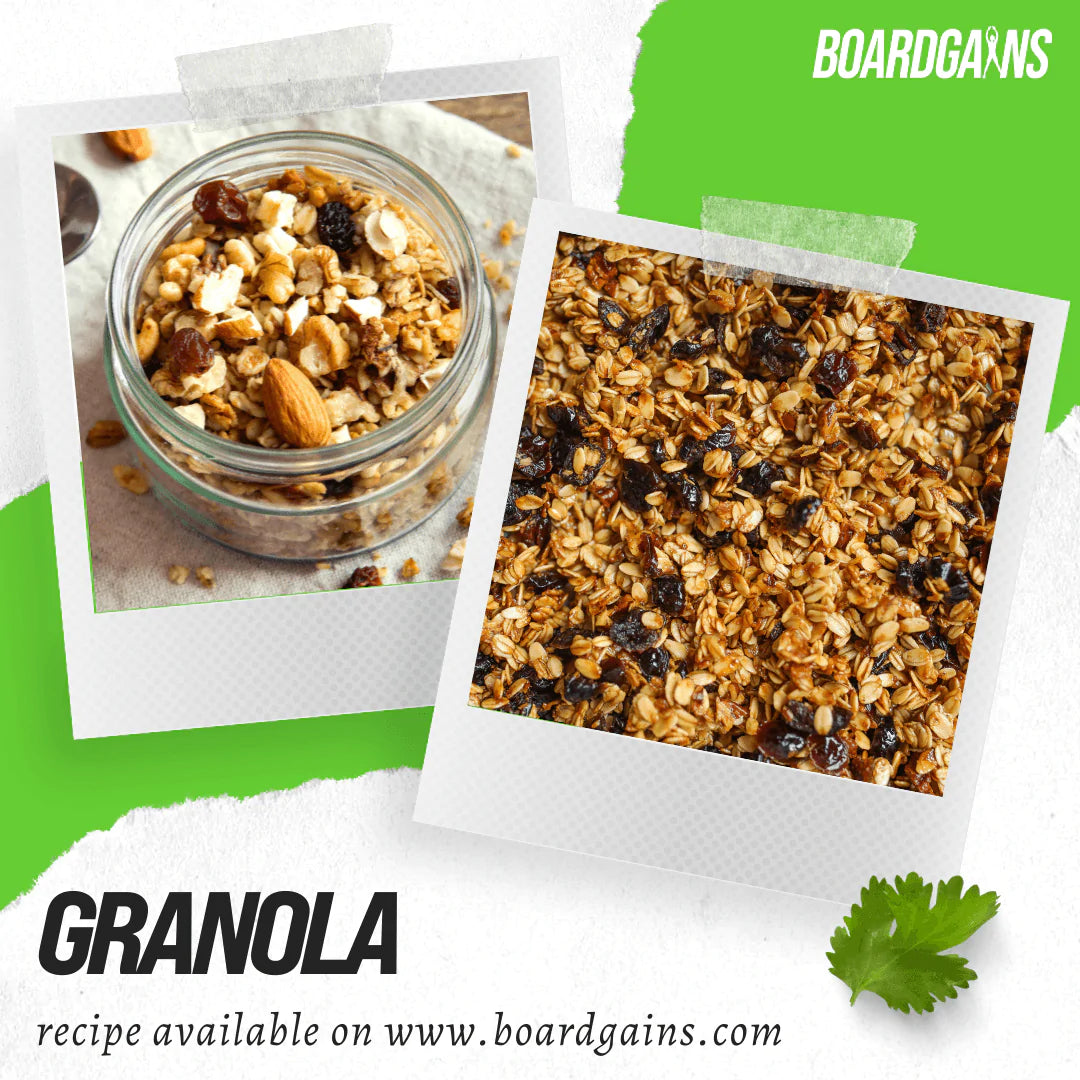 GRANOLA
Do you love granola? Me, too!
 Today, I'm sharing my "basic" granola recipe, which is also 
the best
 granola recipe. Best for the fall season and really quick and easy to make! One thing about me is I like making food and snacks that are quick to make and can feed the bunches! My cooking style is like a catering style because I like to feed the masses! And they are great for events, functions, family parties, etc. 
Ingredients: 
3 Cups rolled oats (not instant)
3 TB Brown sugar
1/2 Tsp Ground Cinnamon
1/4 Tsp Kosher Salt
1/3 cup Honey
1/4 cup Vegetable Oil
1 Tsp Vanilla Extract
1/2 Cup Diced dried fruit
1/2 cup coarsely chopped raw or toasted nuts or seeds
Yield: 6 Cups 
Directions:
Heat the oven to 300°F

Place the oats, brown sugar, cinnamon, and salt in a large bowl and stir to combine; set aside.

Place the honey, oil, and vanilla in a small bowl and stir to combine. Pour over the oat mixture and mix until the oats are thoroughly coated. Spread the mixture in a thin, even layer on a rimmed baking sheet.

Bake for 15 minutes, then stir and continue baking until the granola is very light golden brown, about 5 to 15 minutes more. Place the baking sheet on a wire rack and cool the granola to room temperature, stirring occasionally about 20 minutes. (Note: It will harden as it cools.)

Add the fruit and nuts or seeds to the baking sheet and toss to combine. Put in a container and enjoy it
---