Pickled Sides... PICKLED CARROTS & DAIKON (How To Recipes by Boardgains)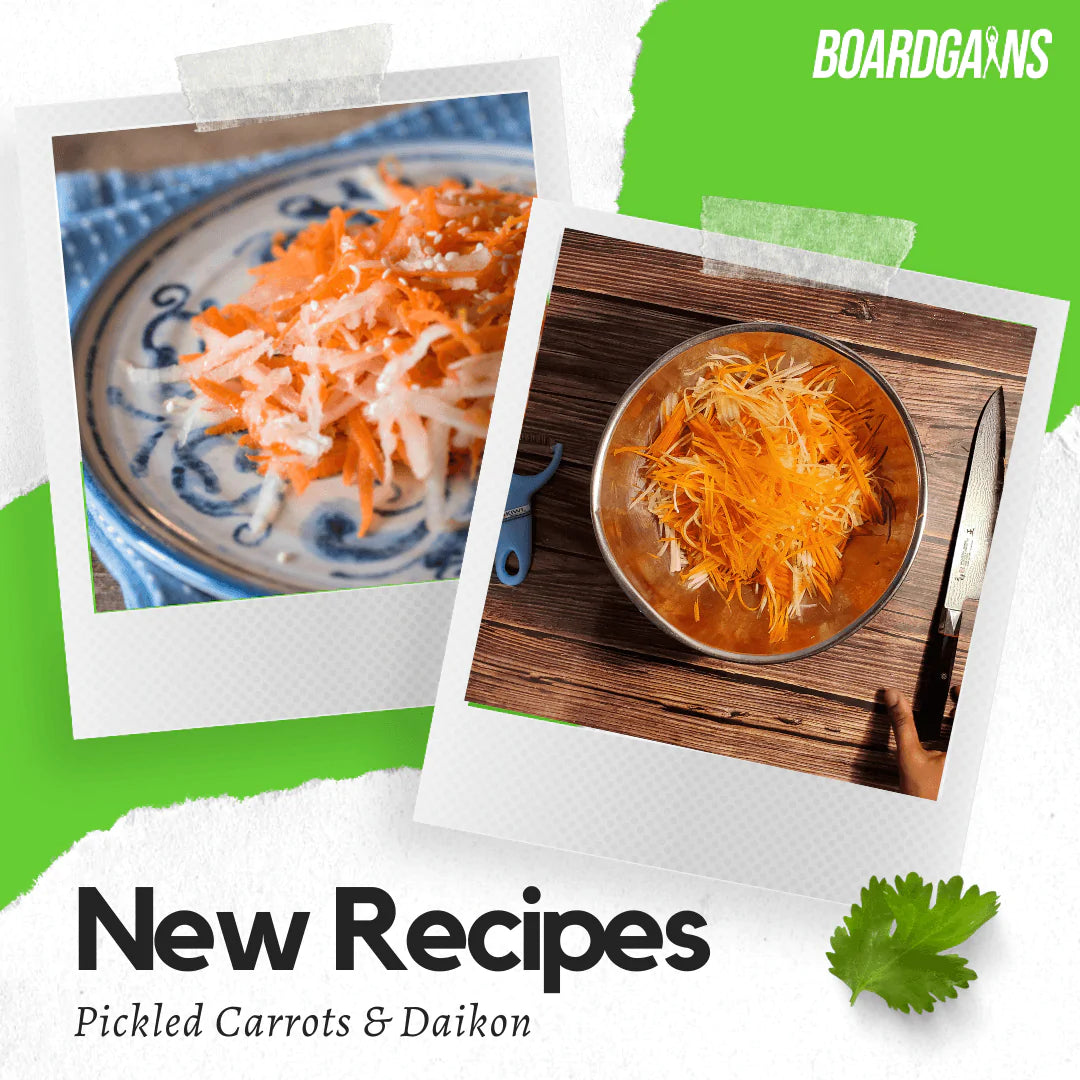 Pickled carrots & daikon are one of my favorite sides when eating Vietnamese food like Banh Mi or chicken & pork rice dishes at pho restaurants. The sweetness of the carrots/daikon and the crunch is a nice addition to anything. So I decided to make my own pickled carrots and daikon so I can make my own Banh Mi style sandwiches at home. And these are great to make because they can stay in the fridge for 1-3 weeks. They are also a great topper for any sandwich you make. Just add the bun, meat, pickled carrots & daikon, some sauce and you're good to go!
Ingredients: 
2 CUPS WARM WATER
1 CUP VINEGAR
3 TB SUGAR
1 TB SALT
2 CUPS CARROTS 
2 CUPS DAIKON 
Yield: 20 serving 
Directions:
Wash carrots and daikon then julienne or cut into thin match-like strips of carrots and daikon. Until you have 2 cups of carrots and 2 cups of daikon. Add to a large bowl.

In a large pitcher or large bowl, mix water, vinegar, sugar and salt until everything is dissolved and combined well.

Place carrots and daikon in a clean, sterile jar. Fill with vinegar mixture until carrots and daikon are completely covered in liquid.

Cover jars and set in the refrigerator to pickle for at least overnight.

Our ideal timing is to let the pickles sit for 1 day before eating. Pickles can last for about 3 weeks in the fridge. 
---