Jerk Seasoning Recipe By Eric Mathura (How To Recipes by Boardgains)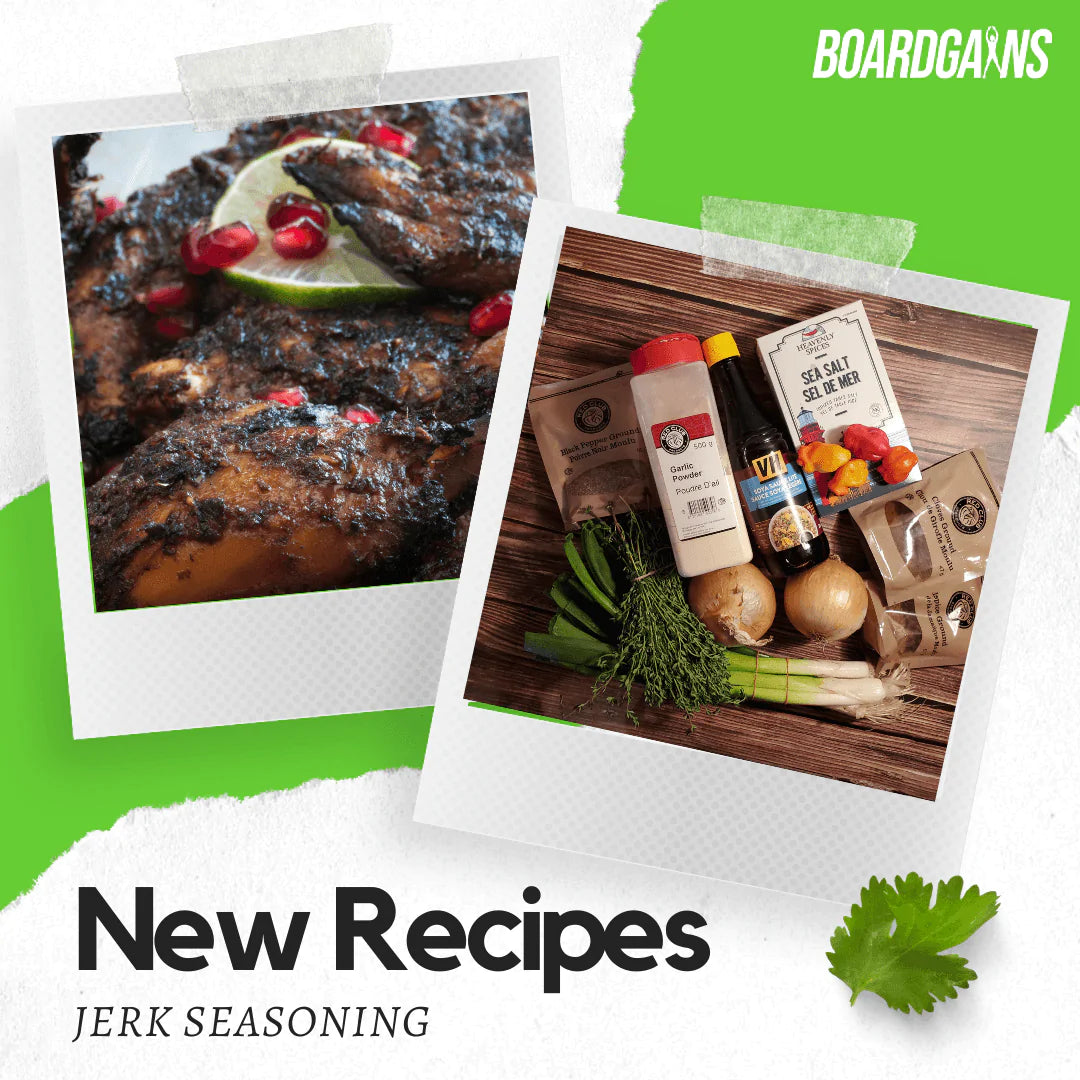 Jerk Chicken is one of my favourite delicacies, to the point where I introduce it as a "fun fact" about myself. This is why I spent countless years perfecting and fine tuning my Jerk seasoning recipe. I got the base of my recipe from my friend Shirley, who is a Chinese-Jamaican mom, and then I added my personal touch to it to give that flair. This seasoning is simple to make, and can store it in the fridge for up to 2 weeks. One of the things I love most about this seasoning is that you can use it for any type of seafood or meats! (Special tip: adding some Jerk Seasoning to Alfredo to make a delicious Jerk Alfredo recipe!)
Ingredients: 
2 TB Salt
2 TB Black Pepper
1 TB All Spice Powder
1 TB Clove Powder
1 TB Garlic Powder
4 Scotch Bonnet (Use more if you want it spicier)
1/4 cup Thyme leaves
2 Yellow Onions
2 Green Onions
6 TB Soy Sauce (VH Brand Soy Sauce to make Gluten Free)
Yield: Roughly 5lb worth of chicken worth 
Directions:
Wash all ingredients (Peppers, Thyme, Onions).

Remove the stems from the peppers and onions. Discard the skins of the onions. Remove leaves from the Thyme.

Combine all ingredients in a blender.

Blend until pureed. If it's too chunky for your desire add a bit more water until your liking.

Store in a container and refrigerate. The sauce is good for about 2 weeks if refrigerated.
---