Sunday Swing Canada x Boardgains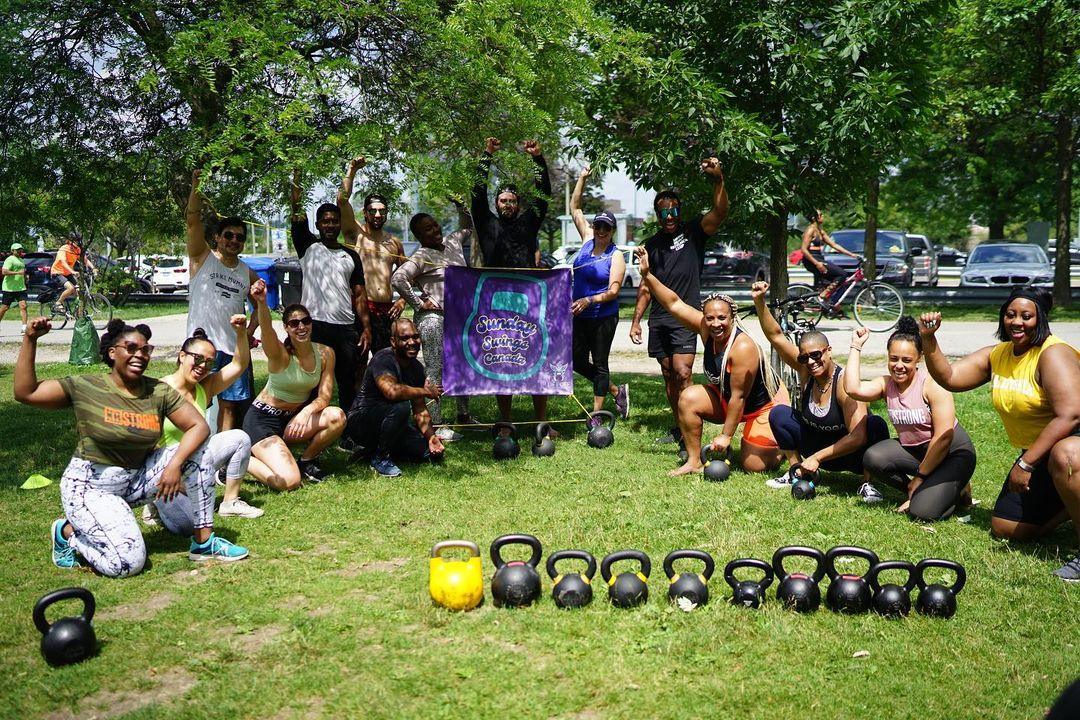 Hey Fitizens,
We used Boardgains as a finisher at a Kettlebell Meet-up. As the finisher we did a 1 Gain Boardgains Superset Mode Match with Kettlebells. The superset exercise we chose was 5/5 Kettlebell Clean & Press. 5/5 means 5 reps per arm. The way Boardgains superset works is simply after every roll, we complete the exercise our game piece lands on, and then complete the superset exercise which is 5/5 KB Clean & Press.
The way I write this out in term of a bootcamp class is
BG Superset Mode x KB
1 Roll x 3/3 KB Clean & Press
x 1 Gain
And that's the cool thing about the game. Once you know the basics of the game, there are some many different mode you can try to make it a new experience. My personal favourite is in a gym setting using Sled Pushes! But that for another blog post. Until then watch this recap video of the event and if you interested in Kettlebell Boardgains Workouts. Comment below and we will do a free virtual class!
Love & Gains,
Eric
---