Stay Home Workout Tips for Moms and Kids.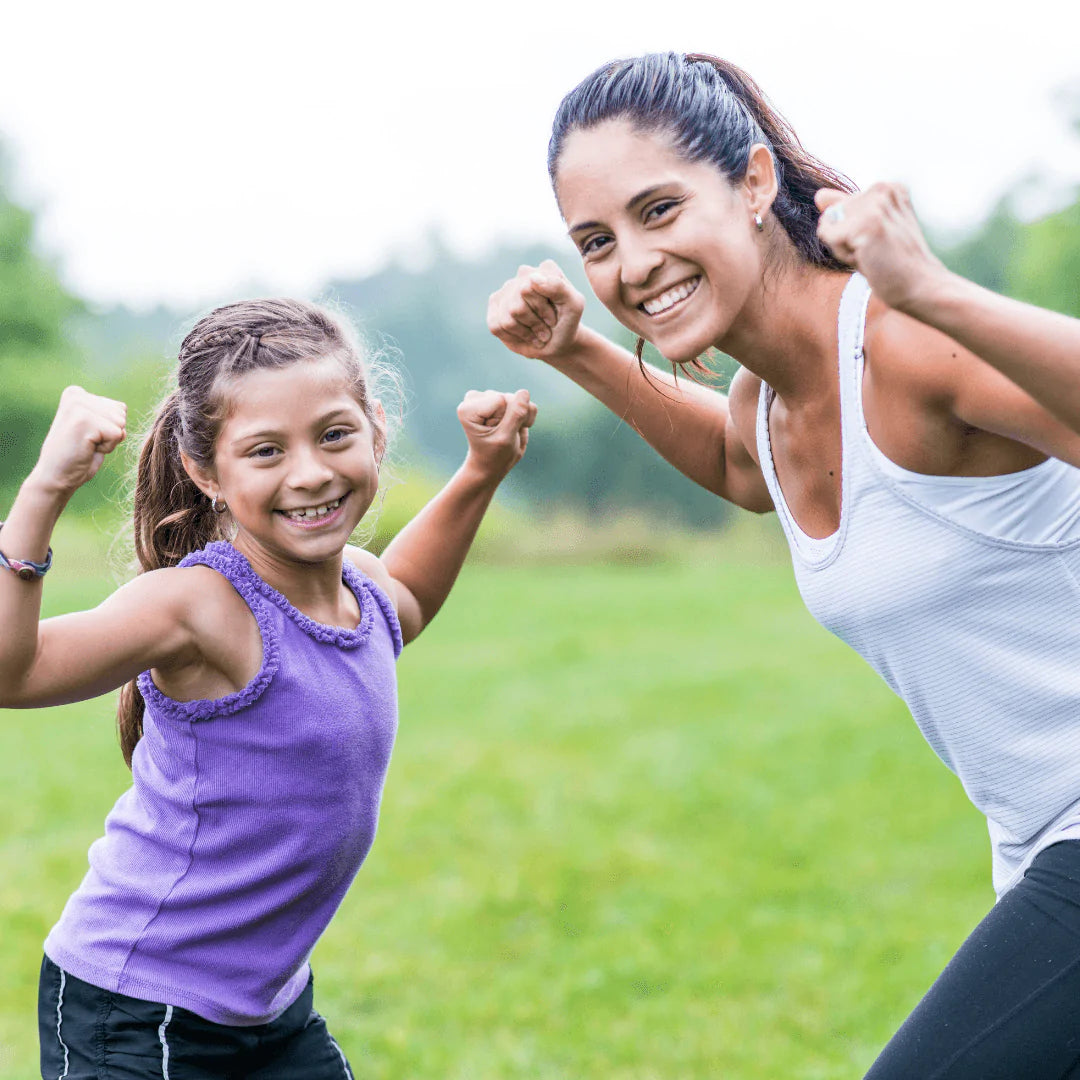 Working out from home can a tad difficult let alone doing it with kids. These tips and tricks can make it a little bit easier for both mom and the tots.
For parents who don't have much time on their hands, these I deas can come in handy.
Run the stairs

. One client, This can be done by running extra laps on the stairs when doing chores or chasing the kids around.

Add more walking

.  You can walk with the kids at the mall or better yet walk to the grocery store if it's not too far away.

Incorporate strength training all day long

. This can be pushups with one of his kids on the back or  lunges, squats and other exercises whenever one can. It all counts!

Include your kids in your workout. If they're old enough and coordinated enough, have them hold very light weights or water bottles and exercise alongside you. You can even play games with them which can involve physical activity. One can even take them for walks or bike rides wherein everyone can have a good time while also staying active.

Exercise early in the morning or late in the evening when you get help. It can be a 15 minute cardiovascular workout, a 30 minute jog or a 15 minute walk. This will ensure that as a mom, you not only get your free time but also exercise during the said period.
Also here's one last tip: For the mom reading this, be patient with yourself. Know that fitness is the goal and not having a body type like someone else. 
You should applaud yourself for taking the step to take care of yourself for you can only be the best for your kids if you are at your best.
---