#MOVEMOREMONTH STEP CONTEST APRIL 2022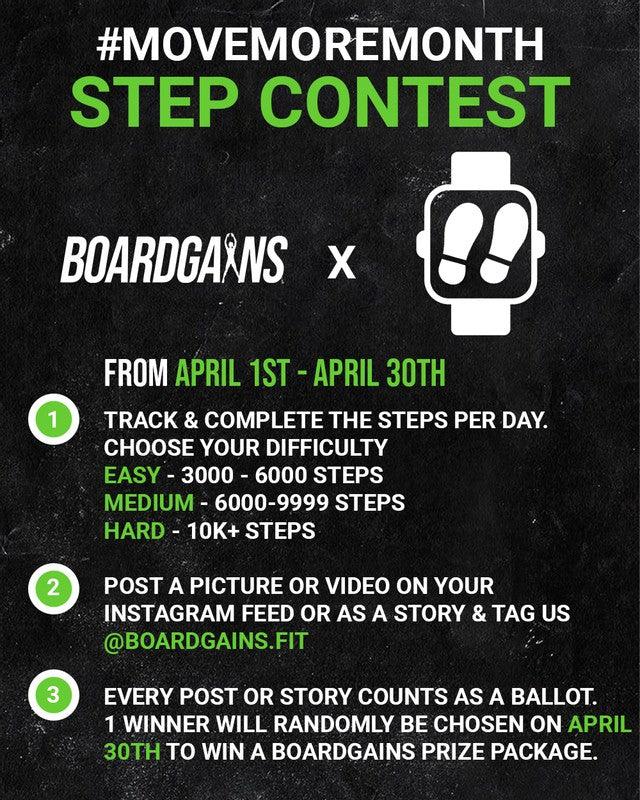 #Boardgains is celebrating April as #MoveMoreMonth! To start off the month we're announcing a contest challenging Fitizens to get more steps in. ⁠
⁠
1️⃣ From April 1st - April 30th track & complete the designated steps per day. ⁠
Easy - 3000 - 6000 steps⁠
Medium - 6000-9999 steps ⁠
Hard - 10k+ Steps⁠
⁠
2️⃣ Post a picture or video on Instagram Feed or as a story & tag us @boardgains.fit ⁠
⁠
3️⃣ Every post counts as a ballot. 1 winner will randomly be chosen on April 30th to a win a boardgains prize package consisting of 1 x Boardgains & 1x Boardgains Hoodie! 
⁠
---