BoardGains Launches at Dick's Sporting Goods: Innovative Fitness Board Game by BIPOC Founder Bridges Fun and Fitness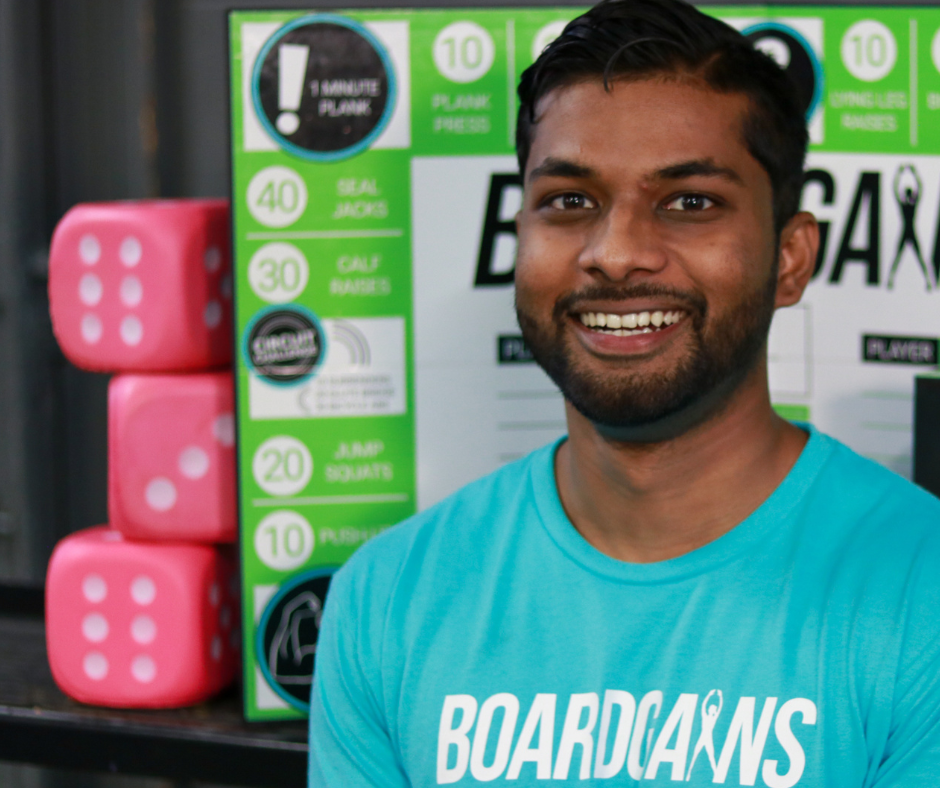 FOR IMMEDIATE RELEASE
BoardGains Launches at Dick's Sporting Goods: Innovative Fitness Board Game by BIPOC Founder Bridges Fun and Fitness
[Mississauga, Mar 17 2023] - BoardGains, an engaging and interactive fitness board game designed to make physical activity enjoyable for all, is proud to announce its availability at Dick's Sporting Goods stores nationwide. Created by Eric Mathura, a Canadian BIPOC entrepreneur with Trinidadian roots, BoardGains aims to revolutionize the fitness world by combining fun, friendly competition, and exercise in an innovative and accessible format.
Eric Mathura's passion for fitness and wellness began during his time at York University, where he earned a B.Sc. in Kinesiology. He later ventured into the fitness industry as a personal trainer and bootcamp instructor at Habitual Fitness. To further expand his business acumen, he completed a Sport and Event Marketing program at George Brown College. Eric's unique blend of fitness and marketing expertise led him to create Boardgains, a board game combining fun and fitness.
"BoardGains is more than just a game; it's a way to make fitness a fun, social experience for everyone involved," said Eric Mathura, founder of BoardGains. "The launch of BoardGains at Dick's Sporting Goods is a significant milestone for us, and we are excited to share our innovative approach to fitness with an even wider audience." 
BoardGains caters to players across all ages and fitness levels, ensuring everyone can relish the game and reap the rewards of its physical activities. Featuring bodyweight exercises, the game can be played both indoors and outdoors. We often refer to it as a "bootcamp in a box" due to its gamified approach to bootcamp-style workouts. Lastly, BoardGains fosters an engaging and interactive exercise environment for everyone participating. When fitness is a game, we all win!
To learn more about BoardGains and to find a Dick's Sporting Goods store near you, visit [Here].
About BoardGains:
BoardGains is an innovative fitness board game designed to make exercise enjoyable for people of all ages and fitness levels. Founded by BIPOC entrepreneur Eric Mathura, BoardGains combines fun, friendly competition, and physical activity in a unique and accessible format. For more information, please visit [Boardgains].
Press Contact: [Eric} [Founder] [info@boardgains.com] [416-274-5981]
---