Island Chow Chicken Sandwich (How To Recipes by Boardgains)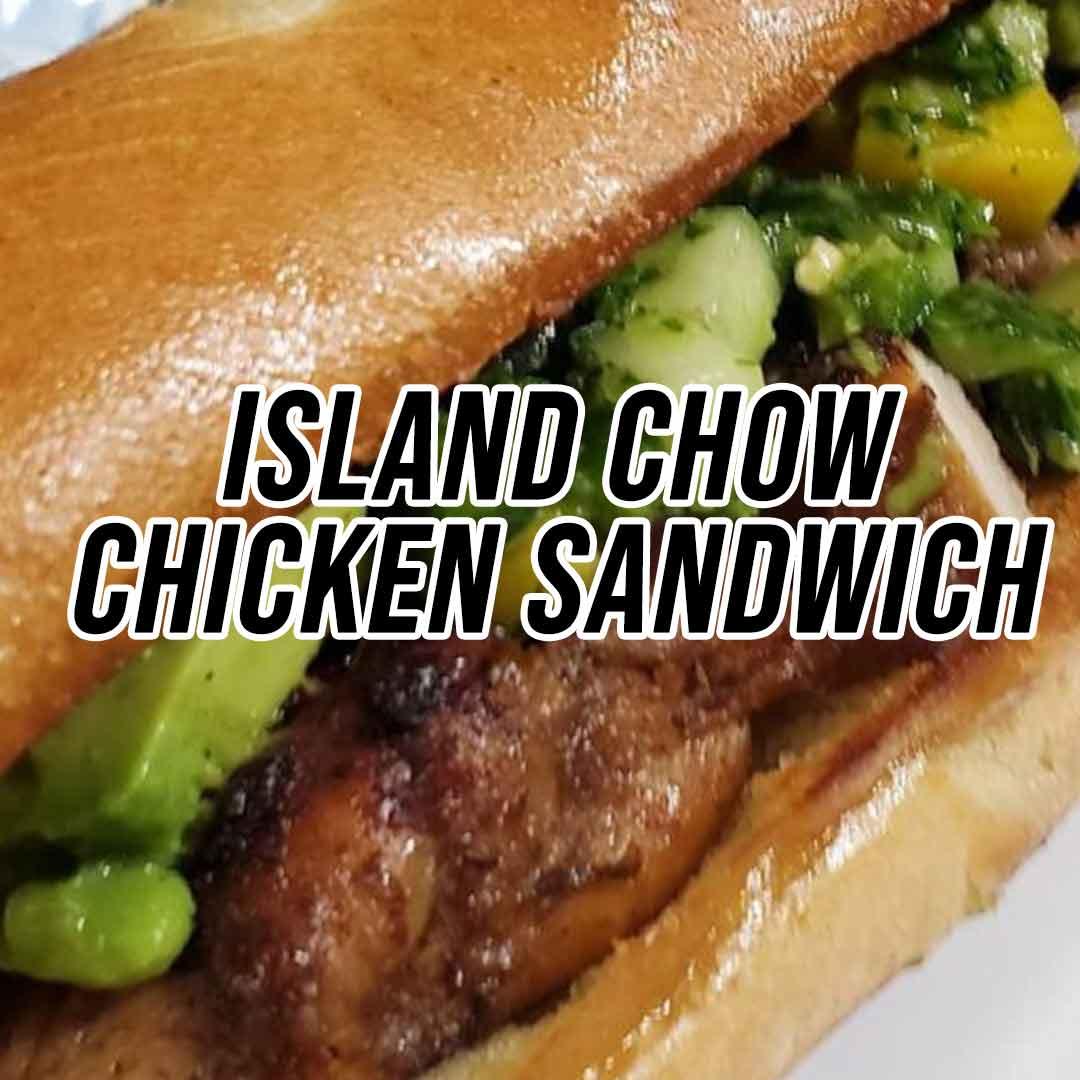 Hey Fitizens,
One of my favourite things about giving away free workouts is the networking that happens. The people that I end up becoming friends with throughout these experiences always invite me to joyful events, for example, a BBQ. Being the amazing guest I am, I decided to bring some chicken to cook. I remember the island chow salad I made a year prior and realized that it would be perfect as a topper on a grilled chicken sandwich. As the Gordon Ramsay in me dominated my mind, I already knew that it would taste devine. What I didn't expect, however, was when everyone devoured the sandwiches at the speed of light. Everyone loved it, and the payoff was great, especially since it's not a burden to me, just something I love to do. Now you can love to do it too.
INGREDIENTS
1 Bun
1 Chicken Quarter Boneless
2 TB Island Chow
1 Mango
2 Avocado
1 Cucumber
1 Jalepeno
1 TB Salt
2 TB Green Seasoning
2 TB Lime Juice
Yield:
585 Calories per 2 Buns
76g Carbs 8.6g Fat 47.5g Protein
Directions:
Marinate chicken with the Green Seasoning. Marinate overnight or at least 30 minutes. Preheat the oven to 375 F. Then put the chicken in the oven, and Bake for 15 to 20 minutes or until chicken is no longer pink in the middle and juices run clear.
Make the chow topper by dicing up the mango, avocado, cucumber, jalepeno. Add to a bowl and then add salt, green seasoning & lime juice. Mix up this mixture
Toast your buns and add the chicken to the bottom of the bun. Then add some of the chow mixture on top of it and close the bun.
Enjoy!
---